We manage your driving test:
Perfect 3D driving simulation with Europe's number 1!


You want to make your driver's licence and save time and money? Why not exercising with a simulator anyway! Get familiar with everyday traffic conditions without risking damages and tickets. Or simply enjoy the breathtaking 3D worlds of 3D Driving-School (Auto-école 3D).

Get driving experience step by step in our small town Gobesdorf:
Training ground, right before left, grant right of way, stop, driving over traffic lights, turning right and left correctly, mirror and schoulder-checks etc. Our virtual driving instructors always keep the nerves.
Drive during rain, snow, and in the night. When do I switch headlights and windscreen-wipers on?
Big-city traffic in Berlin. Mixed rules with a higher traffic density; you will need the horn definitely.
We also have the specified special drives: Cross-country trip on our secondary road as well as a big Europe motorway connecting Germany, France, Netherlands and Spain. In the Europe-Edition we now also drive through Switzerland.
Fleet of vehicles for the different driver license classes: Class B (5 cars), class S (2 quads), class A (3 motorcycles), and A1 with our Pantheon scooter.

Top-Seller 2019: Europe-Edition 18,- €
Delivered worldwide up to Windows 10/32,64



Most sold praxis-driving software in Germany and Europe.

It may be still more? Switch on your navigation system and drive across Europe's streets:

Driving on the left in London.
Special signalling rules and new road signs require your whole knowledge.
Defensive training in Paris - don't let yourself be provoked by our traffic-rowdies.
Night journey in virtual Madrid.
Virtual historical city of Ghent in Belgium with a police game for people who like faster to drive (only with flashing blue light, however!)
You are pupils and would like to study languages? Try our native speaker for English, German, French, and Flemish.
| | | | | | |
| --- | --- | --- | --- | --- | --- |
| | | | | | |
| Cockpit | Raining Gobesdorf | Cross-country | Madrid at night | | Motorway |
| | | | | | |
| Berlin | London | Police Game | Historical Ghent | | Paris |
We practise in big cities, completely with streets and signs, buildings, pedestrians and of course other cars. The pupil "sits" in the car cockpit, "goes" through the simulated world and must observe all traffic regulations, of course. According to acoustic instruction of the driving instructor, the learner driver drvies trough various problem situations: give right-of-way situations, parking, compliance with speed-limits. What is important reality has to be respected here as well: the right speed, signal and brakes, attention of the signs, the look into the mirror or doing a correct schoulder-check.
| | | |
| --- | --- | --- |
| | The control is carried out via keyboard and mouse or optional over steering wheel with pedals. After ending an exercise you will get a report detailling your driving mistakes. Statistics give information about the individual weaknesses so that you can exercise them specifically. Alternatively you have also the possibility to move in the scenes freely; the driving instructor instructions even can be removed. | |
Since Sierra's Driver's Education '98/'99 is no longer available this is an outstanding alternative world-wide.
---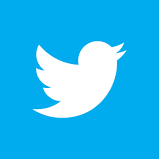 3D-Fahrschule
, all rights reserved. © Besier 3D-Edutainment Wiesbaden, 2001-2022.
LEHR-Programm gem. §14 JuSchG.

IMPRESSUM